August 3, 2020
Horizontal Wireline Services is honored to accept the Gold Safety Award 3 years running! Each year, the Association of Energy Service Company (AESC) awards energy companies with high-level safety standards.  Once again, Horizontal Wireline earned The Gold Safety for the lowest TRIR (Total Recordable Incident Rate) with over 2,500,000 man-hours worked.
AESC began gathering safety statistics throughout our industry in the 1970s.  These statistics provide valuable insight to help in the rating of service company safety records and identify major accident causes.  Using this information, services companies can develop safer processes and training programs.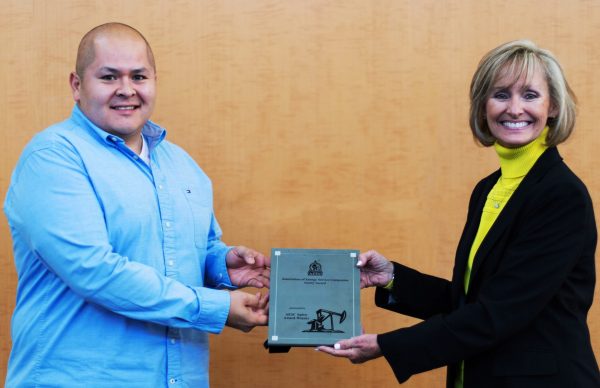 "We owe this honor to our dedicated workforce, who continue to execute in the safest manner possible in an industry where accidents can be life-changing.  Earning this award shows that our employees care about their own safety and everyone's safety on the wellsite and company location. It truly portrays our goal of providing the safest and most efficient wireline services in the industry." – Mark Montgomery, VP of Training, Development & Staffing/HSEC
Horizontal Wireline is proud of earning this award for the third consecutive year. But, that is not good enough.  We are committed to continuing the improvement of our safety processes every day.  Our crew members are trained to do their job right the first time, and most importantly, to do it safely.
Safety on location is everyone's responsibility.  We expect high safety standards from everyone on the well site, and this is why our team members are empowered to stop any job if they witness any unsafe practices.
"There is not a job that is worth performing in an unsafe manner, no matter the opportunity or situation." – Joe Sites, President & CEO